A Canadian rock band from Quebec! The band was founded by François Babin (a.k.a. Bab's) vocals and Junior Bourcier lead guitar.  Nine months later, Yves Maltais (bass) and Alexandre Guilbault (drums) join the duo to complete the band. 
They have 2 singles titled Destination and Playground available on all digital stores.  They produce their own compositions and they also play covers!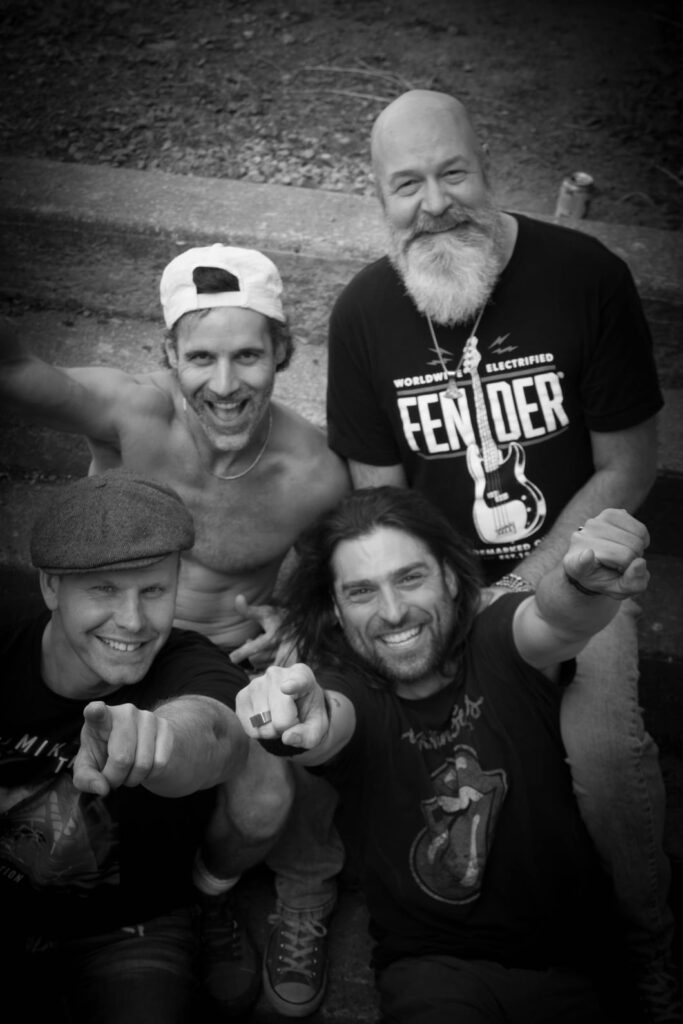 « From the first guitar riff and first lyrics of the song "Never Again" the Atomik Bomb ignited! »
–
« I can say this, there is no stage big enough for Atomik Train. They feed off the energy from the crowd and give it back tenfold. From the first song to the last one pedal to the metal! »
The ATOMIK TRAIN experience
Le Quartier de Lune, Québec
Rock Fest Santé Mentale, St-Lin-des-Laurentides
Foufounes Électrique, Montréal
Le Quartier de Lune, Québec
Microbrasserie Le Moutin Noir, La Tuque
Brasserie Barabas, Ste-Barbe
Café Players CJ Riders Festival annuel
Rose Ange Night Club, Laval
Recording our songs with our fans in mind, gave us the energy and desire to excel to get the best out of us.  Enjoy our music!
Discover our songs in motions.
Follow us on our social networks
Let's connect on the platform of your choice.
MANAGEMENT AND PRESS RELATIONS
Nathalie Lussier IMPACT
  info@nathalielussierimpact.com
450-775-2682
——————
BOOKING
EBB Productions
Elizabeth Blouin-Brathwaite
514-430-3214